Adding to, and extending, your home means that you can expand the available space using your own land whilst creating a home that your family can grow into.
We know only too well that it can be costly both to move home in order to gain the space you desire or to decide to extend your current home. The cost of extending can be daunting if you have never approached an architect and builder before. This is why we use our experience and knowledge combining those with our local knowledege and our experienced team that works very hard in order to bring each one of our building project to a satisfactory conclusion when rear home extensions are constructed.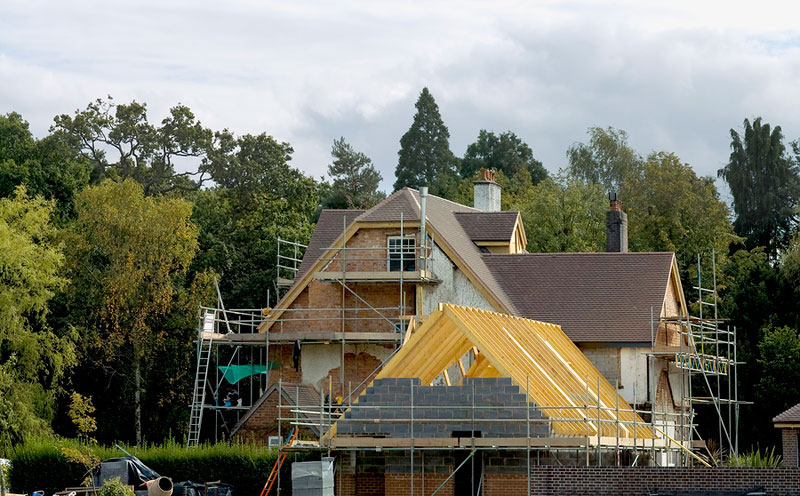 Rear Extension – Perfect Design at Every Stage
If you are looking to build a rear single storey extension there is good news as potentially you can do this without planning permission. You can build up to 3 metres from the house wall for terraced houses and semi-detached houses and this increases to 4 metres for detached houses.. Those restrictions may include, but are not limited to:
Homes in conservation areas
Properties located in areas of outstanding natural beauty (ANOB)
Homes built in locations of scientific interest
Properties that have already significantly been extended
You do not always need to apply for planning permission when extending your home athough it's a good idea to contact your local authority regarding your plans. Here at Milbarn Construction, when you are ready to start on your rear home extension we would recommend that once there are plans in place, you:
Question your local authority regarding permission for the extension
Notify the authority in writing of your proposed plans
Include a written description including expected start date
Add site plan to show the proposed extension
In general terms there is usually no fee for doing so and your local planning office will respond to you in a timely manner. This should be in writing. Neighbours will be given a specific term which varies from one authority to another within which they are invited to lodge an objection to your plans if they wish.
You can begin work on the extension once no objections have been made. Again, your local authority will outline how long the deadline will be set until they contact you to confirm that you can go ahead.
This is when Milbarn Construction can really help to move your rear extension forward, so to speak! We'll always offer to help you with plans at the initial stage before you contact the authorities and we will assist when it comes to submitting plans to your local authority. If you already have plans in place, we can work with your drawings and ideas and can interpret architectural plans in order to help you build the most functional space.
Rear extensions can be as small or as large as you like (of course, remembering there will be restrictions such as how near the boundary you are permitted to build and how much your home has been extended already). Single storey extensions at the rear are ideal for terraced house where additional rooms need to be created or kitchens need to be made larger, yet they are also perfect for other styles of houses. Adding space to your home can be as simple or complex as you like – using materials that conserve energy, converting the indoor space and utilising unused areas, creating traditional and ultra-modern spaces all help to turn your property into a dream home.
Rear Extensions Styles
By using lots of glass, bi-folding doors and large skylights you can flood the new space with light as opposed to the more traditional brick extension. If you decide that rather than a room that flows out into the garden in the case of bi-fold doors, you prefer a more solid structure in which to house a spare toilet, play room or extra living space then you can opt for a more traditional rear extension that enhances the character of your home beautifully.
More advice on rear extensions is available from our team of experts who are on hand to answer questions and progress with your proposed extension.