Refurbishment, Renovation, Home Improvement for Essex & South East Homes, properties and commercial buildings.
The refurbishment and renovation of residential and commercial property for homeowners and business clients is an area in which we are especially strong, in terms of experience and skills. Based in Essex, we cover the surrounding areas in the South East including London and Kent, our experienced team will complete your project to the very highest standard.
On our pre-arranged visit to you, we will listen to your aspirations and help you visualise the dreams that we can help achieve. Our friendly expert team will work with you by offering practical solutions that meet with your tastes, the style of your home, and of course that come within planning regulations should they govern any changes within or to your property.
Turning Renovation & Refurbishment Dreams into Reality
Once you have spent time with us on planning and designing your refurbishment, our team will manage your project in detail. Throughout the build, we will always work very closely with architectural designers and local authorities where necessary.
To assist you with your next project, large or small, we provide our own tradesmen who have vast experience in the following areas:
Bathroom Supply & Installation
Kitchen Supply and Installation
Plastering & Rendering
Electrical Installations
Plumbing Installations
Below are a further details on the superior services that we can help you with: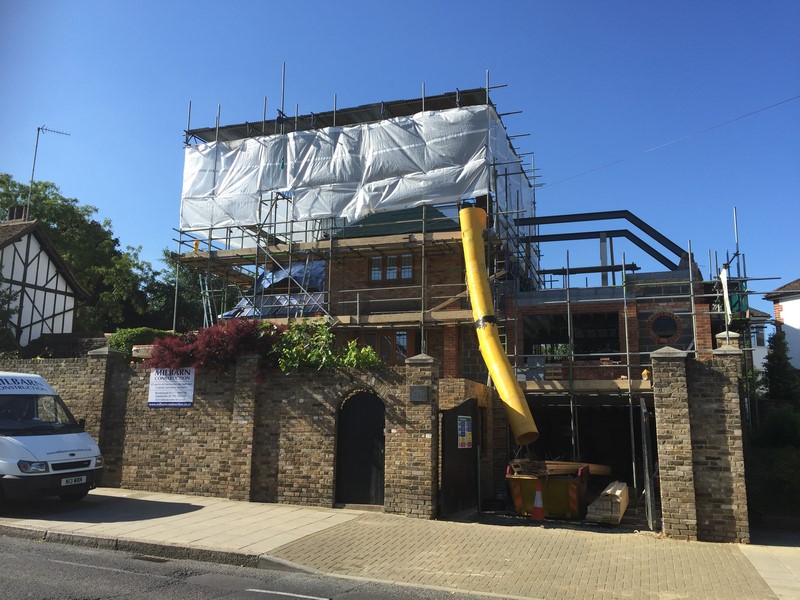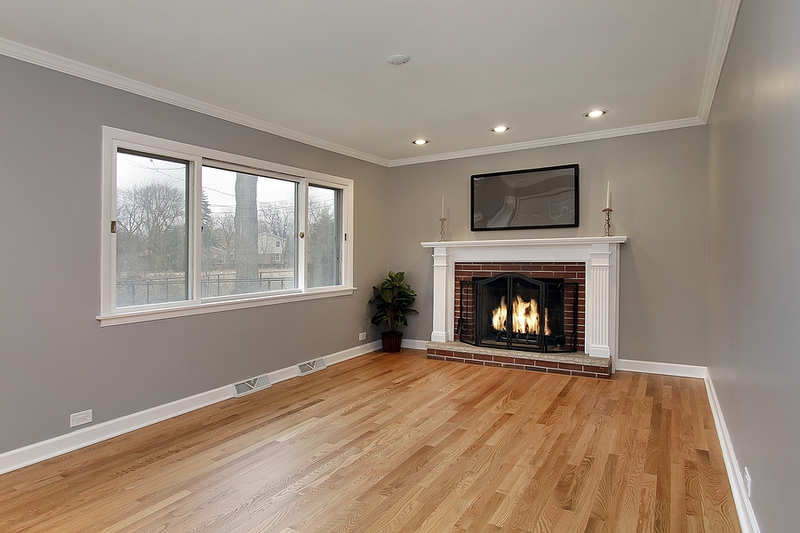 Carpentry
Our Carpenters are fully trained and qualified, as well as experienced to a high level making us a cut above the rest. Our carpentry services include, but are not limited to, hanging doors, fitting new skirting and architraves, door frames, flooring, kitchens, installing Velux windows and much more.
We can design bespoke units that can fit in your bedrooms, dining room and even your study giving you the storage you need for books, files, shoes, toys, dvd's or anything else that you need storing. Our carpenters use only the best types of wood that will match the décor to any house. So please visit our Carpentry page for further details.
Brickwork
We have extensive knowledge and experience in the building and construction industry offering services like brickwork. Brickwork should be carried out by a professional bricklayer and this is what you will get when hiring Milbarn Construction.
Whether you have asked us to replace the garden walls to the front or back of your house because the walls you already have do not give you the privacy you need or because the bricks have broken and the wall needs replacing because it is not safe. We can help.
We can take on any brickwork project whether it is for the front or the back of your property matching up the brickwork that you already have on your house. We can build you a BBQ area that will blend in with your patio or we can build you a brick shed.
Pointing is also a service we provide as well as many other brickwork options. If there is anything that you would like us to build then please visit our Brickwork page for further details.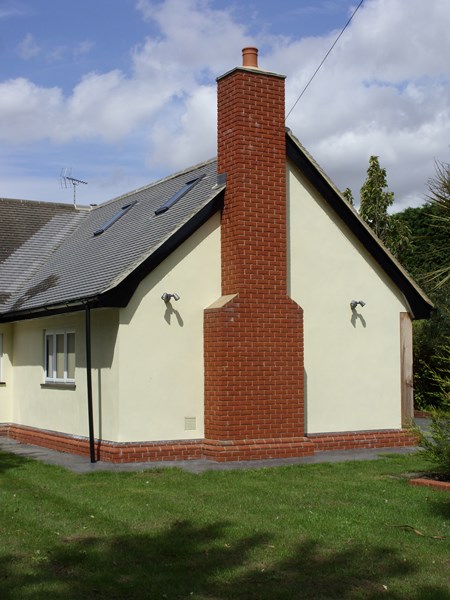 Painting and Decorating
Whether you have just had a loft conversion, an extension or just need some painting and decorating carried out in your home then we are the company to call. Finishing your project to a perfect standard, our qualified and experienced painters and decorators will complete your rooms and external painting requirements to a superior standard. Our company is renowned in the area for supplying comprehensive refurbishment and renovation projects that we can help you to plan and design.
There is nothing better than having your new rooms painted in the colour of your choice by professional painters and decorators that will make sure your paint work is perfect. They will have everything they need to carry out this work in a quick and efficient manner. Skirting boards and door frames can be glossed if this is something you would like and wallpaper can be applied to just one or all the walls depending on what your taste is. Just let us know what you would like when it comes to decorating your home and we will happily oblige.
If you would like the outside of a building or property painted once we have rendered it then this is something we can do too. You have a wide range of colours to choose from.
Refurbishments to a Perfect Standard.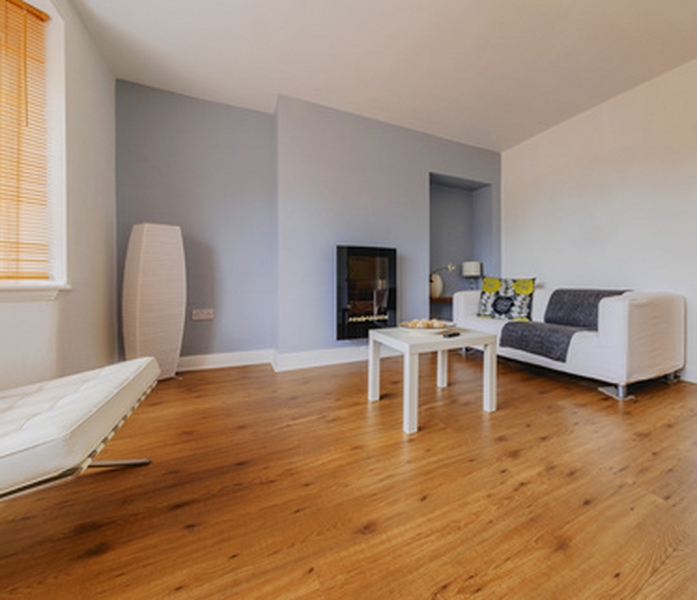 Other Trades
We also ensure that any other trades that are involved with your refurbishment only carry out work to approved standards, following guidelines and regulations every time, working in safety, and providing a high quality finish is paramount to any refurbishment project we undertake.
All our electrical installations will only be carried out by our NICEIC / part p approved electricians. All gas installations will only be carried out by our gas safe approved engineers. This will ensure that our commercial and residential customers will have total peace of mind in the work we do.
We have many other services that we are available to assist you with, so please navigate our website for further details.
Whatever your project may be, whether it's a small decorating job or the more complex project of building extensions, total house renovations or complete re-modelling, why not contact us today for a free quotation.
Let us take your project to reality. Our expert team is ready for your call.
View our Refurbishments and Renovations Gallery for our projects.