18 Jul
Caring About Great Design and Your Budget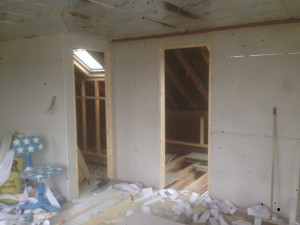 We know that your dreams about a new home or property, extending your current building and refurbishing older properties may not always meet with your budget. Construction budgets don't always agree however our team are always very honest when it comes to planning, design and the construction period – because we want you to be delighted with the results without being concerned about budget restraints.
If you have been given poor information about your dream construction or refurbishment project, the experts here at Milbarn Construction are in constant demand from our Essex clients. Those clients come to us because they know they can depend on the accurate information we provide, as well as being able to receive quotations that begin with 'square foot costs' and then move forward with our assistance so that we know you are going to receive the finish that you dream of.
What to Spend on Design and Build
Figuring out how much you need to spend on your new build, extension or refurbishment as well as incorporating great design can be confusing. Working out how much you need to spend to design your new home or property or extend it, then constructing and completing the interior decoration, can make you feel like you are in a maze of complex plans. You will not know what type of budget you will need in order to construct your dream home or extension until you have the design and plans in place and that's where Milbarn Construction will be there for you.
Per 'square foot costs' can give you a good idea of what type of budget you are looking at when you are in the initial planning stages. Constructing a new home or property, or extending your current building, you will find costs are significantly varied and quotes per square foot are the ideal starting point. Prices will vary from room to room. This is because, say, a kitchen with all its appliances will cost much more than a bedroom.
You may have a rough idea of your proposed spend but we recommend getting an initial basic quotation first, this way you can tweak your plans if you have the money to add or remove certain building design elements.
Design Size and Advice – Building and Improving Essex Homes
Building a typical home or property can mean that you are subject to many things which affect the cost of your project. There are three major things that will impact on how much you need to budget for:
Complexity of the proposed building or extension
Size of the finished construction
Level of the completed property or extension
If you take away square footage from areas such as bedrooms, you can make savings easily whilst still maintaining your original plans for other areas in your home or property. However this only works if you are reducing the overall size of the planned building, squeezing room out of those low-cost areas, such as bedrooms, but keeping the building or extension to the same size as you are planning will not affect the overall cost so do bear this in mind.
The complexity of your design and the proposed finish will greatly increase or reduce the amount that you will need to budget for your new home or extension. The function and the shape of any new build will affect your costs. A simple layout where rooms are stacked above one another with a basic roof will of course be cheaper than a large house with many rooms that requires large parts of roofing (such as staggered and hipped roofing which can cost more). If you are looking at adding fine detail, such as finishing to a Kent cottage style or a new simply designed home for your Essex build or extension project, it can impact on your budget.
How Milbarn Construction in Essex can Assist
We can help you with basic quotations based on square footage and we can help you move forward with your planning to fit in with your proposed budget, assisting when it comes to its layout and the proposed finish.
We'll help with design and will construct a new home, property or extend your existing building to completion.