5 Aug
Superb Sound Proofing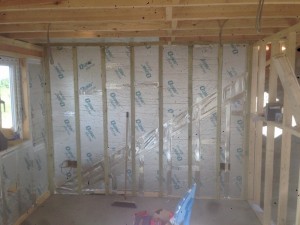 If noisy neighbours and passersby are getting you down, don't move – sound proof! Here at Milbarn Construction we can sound proof your walls, ceilings and flooring to ensure you get that much desired peace and quiet within the comfort of your home or commercial property. We offer our customers affordable sound insulation from noisy neighbours and general domestic noise pollution. With so many possible soundproofing options out there, why suffer? Call us today for a free quote and put an end to your noisy inconvenience.
We have been providing customers in Essex with sound insulation for many years. We understand how inconvenient and stressful it can be when having to deal with noise pollution on a day to day or even evening to evening basis. Whether it's noisy neighbours, disruptive passersby in the street or deafening traffic, we have the perfect solution for you. Here at Milbarn Construction we can soundproof your walls, flooring and even your ceilings with individual methods for each part of your property.
The most common call outs we have had from customers within Essex, have been to soundproof walls between noisy next door neighbours, most of these within semi-detached properties and flats. Some of our customers even said they could hear next door's telephone ringing! We understand how noise, at any level, is often frustrating, especially when trying to relax in the peace and quiet of your own property, or trying to put young children to sleep. Here at Milbarn Construction, we say don't lose sleep over unwanted noise. Give us a call today for more details or to even book a home visit as soon as possible.
We have also had many call outs from customers who own commercial properties who have wanted their ceilings soundproofed from the noise of tenants above their shop. Similarly, owner of salons have called us in to soundproof their massage rooms for ultimate relaxation. Whatever your need, we can cater for it here at Milbarn Construction.
Why Choose us?
We work quickly, efficiently and tidily
Our friendly team of tradesmen offer free, welcomed advice and can suggest soundproofing ideas which are suitable for all budgets and personal requirements.
Once we've soundproofed your walls, ceilings and flooring we can then help you with the decoration process. Here at Milbarn Construction we have a whole team of plasterers, decorators and joiners to have your property looking just as it was before, or better!
All of our work is fully insured and guaranteed.
We can visit your property at a time convenient for you to give you a free, non obligation estimate. Don't sit and suffer, give us a call on 01708 545110 and soundproof your property today!